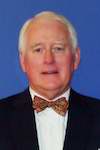 Richard H. McKannay Jr
Managing Director


Richard McKannay's experience in the isotope business dates to 1994, when he first discovered that Russia offered substantial isotope production capacity. He saw isotopes as a "market opportunity" where inherent Russian technical capability and production cost advantages could be leveraged to compete on a global scale. Since 1994, Mr. McKannay has witnessed firsthand all Russian isotope production methods including gas-centrifuge, electromagnetic and laser-enrichment technologies. He is responsible for business development activities with ISOFLEX USA and has made 90+ visits to Russia over 25 years.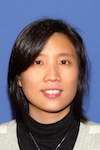 Teck Hing ("Joey") Teo
Chief Financial Officer


Joey Teo joined ISOFLEX USA in 2000. During her tenure she has played a role in every aspect of the business. Ms. Teo currently manages all non-sales functions, including inventory management, accounting, and banking relations.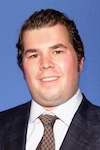 Patrick E. Hardy
Chief Business Officer


Patrick Hardy graduated from the University of Colorado with a degree in molecular, cellular and development biology and political science. He then worked in laboratories investigating brain development and breast cancer. Mr. Hardy joined ISOFLEX USA in 2004 and now oversees all sales-related activities. His background in science gives him a strong interest in developing the nuclear medicine sector.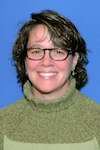 Camille L. Franicevich
Chief Administrative Officer


Camille Franicevich graduated from Wells College, Aurora, NY, in 1985, with a degree in English. During her professional career, she has served in editorial positions with magazines and newspapers in the San Francisco Bay Area. In addition, she was affiliated with San Francisco's St. Anthony Foundation as its communications and public relations officer. While raising her children she was a teacher and freelance editor. She joined ISOFLEX USA in 2009 in the Marketing Department, focusing on the company's online presence. In 2011, she was promoted to Director of Marketing, in 2019 to Corporate Information Officer, and in 2022 to Chief Administrative Officer.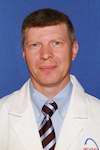 Vitaly L. Salamatov
Director of Helium-3 Operations


Vitaly Salamatov graduated from Siberian Aerospace Academy, Krasnoyarsk, Russia, in 1995, with a degree in physics. He worked at Electrochemical Plant, Zelenogorsk, Russia, as both a quality control inspector/engineer and then manager of the Commodity Stable Isotope Department. In his current role at ISOFLEX USA he designed and managed the construction and implementation of a proprietary precision gas trans-fill manifold for helium-3.